Our offering now includes sofa-bunk bed meran, newly developed in renowned FBF-quality specifically for the hotel equipment market. A robust and at the same time stylish sofa with which you can create quickly, as needed, two fully fledged beds in limited space. Our large selection of cover fabrics offers you a wide range of possible combinations.
By means of a unique transformation system, the sofa can be converted into a comfortable double bunk in a couple of minutes.
The top bunk can be raised and locked into position effortlessly using the lifting system and then the lower bunk can be simply be pulled out. The ladder and the security railing built into the frame fold down between the beds when the unit is being used as a couch.
The two high-quality 14cm thick cold foam mattresses on a solid, durable base offer your guests good sleeping comfort.
Details:
Maximum load of the top bunk: approx. 90 kg
Sleeping are as: approx. 80 x 190 cm
Seating height: approx. 48 cm
total height of the bunk bed: approx. 177 cm
Backrest height: approx. 94 cm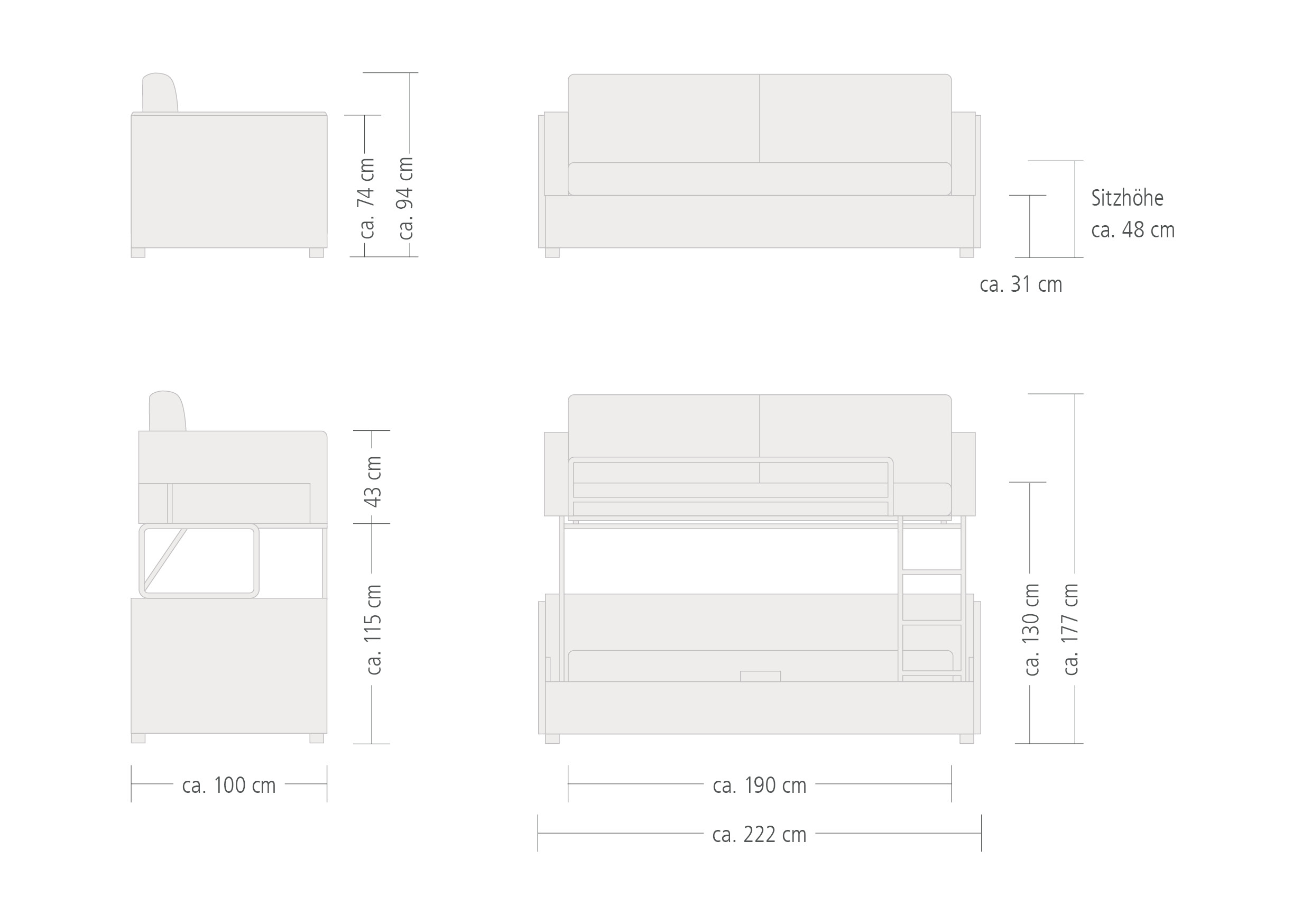 Customers who bought this product also bought
Customers who bought this item also bought one of the following products.