We would like to take this opportunity to thank all our partners in the national and international hotel industry – over 40,000 customers are on our books. Our customer base includes small, exclusive hotels, architects, interior decorators, purchasing cooperatives and laundries through to wellknown hotel chains. Examples include: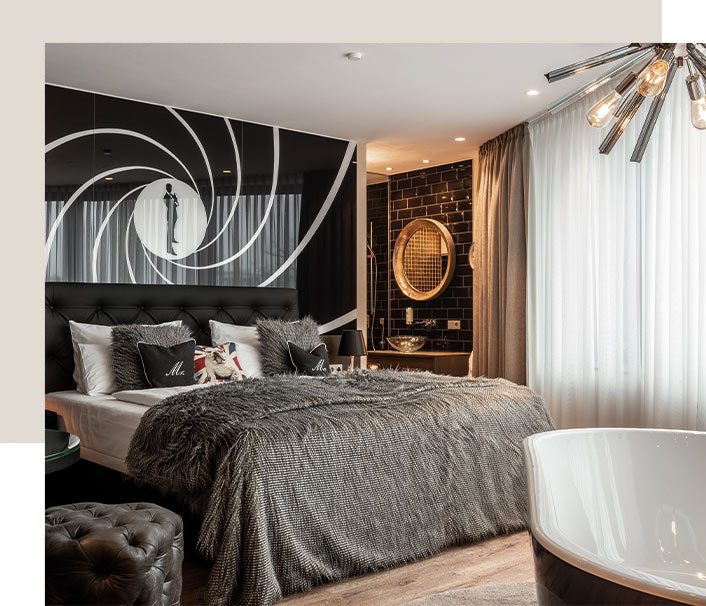 Block Hotel & Living

Ingolstadt
The Block Hotel has numerous themed rooms and each inspires with its own individual concept. Hotel manager Carolin Block focuses on the creation of different worlds of experience in her hotel. We are pleased to have been able to supply our top quality bed ensemble consisting of our box spring bed base and one of our highest quality barrel-form pocket spring mattresses for this extraordinary project. The sleeping comfort is rounded off by a cold foam topper and the Care Plus hygiene cover.

Hotel manager Carolin Block
about the cooperation with FBF bed&more

"Our hotel beds are very often praised. And when our guests are weak, our extra spacious (2.00m*2.20m) box spring beds, stay sturdy and catch you!"
Carolin Block praises our "5-star all-round carefree programme", which includes comprehensive advice from our sales representative Mr. Martin Branz as well as smooth delivery and assembly. She has been working with us for 20 years and relies on our extensive product range.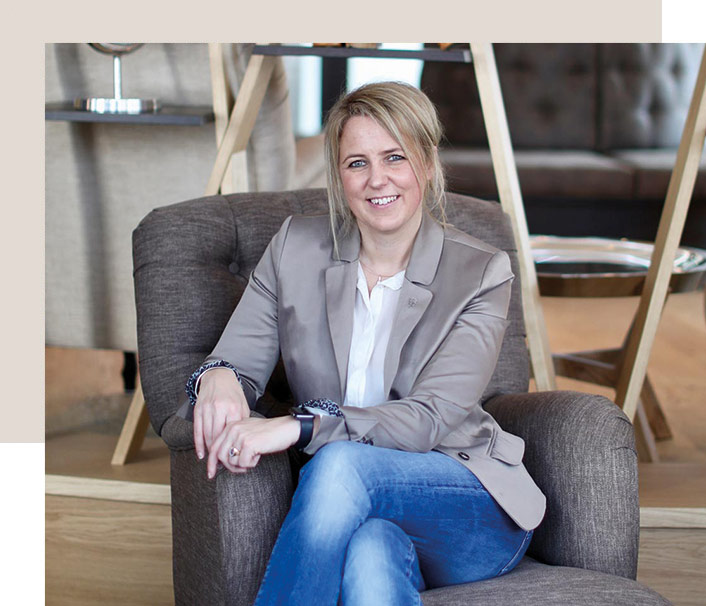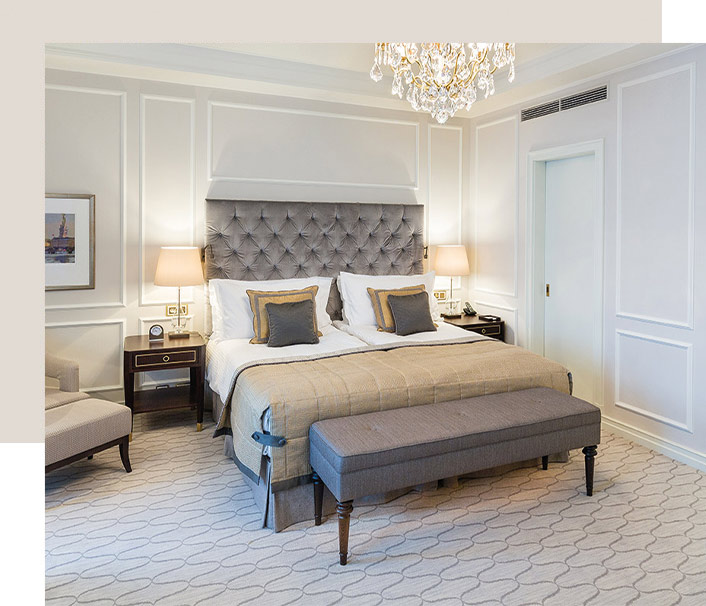 Fairmont Hotel Vier Jahreszeiten

Hamburg
In the historic building from the 19th century, tradition and modernity are artfully combined in a wonderful way. The Hotel Vier Jahreszeiten is one of the best hotels in the world. Colors and fabrics are consciously staged with the help of lighting and creative details in a stylish, but unobtrusive manner. All 156 rooms and suites are equipped with
box spring beds
from FBF bed&more.
"Of all the furniture, we get the most compliments for our beds." - Ingo C. Peters, Managing Hotel Director
Villa am Park, Parkhotel Landau

Landau
In the Villa am Park, directly at the Parkhotel Landau, you will find premium rooms in a class of their own. They impress with their outstanding living quality and Art Nouveau design, the formative architectural era in the southern Palatinate metropolis of Landau. The rooms are equipped with our box spring beds and a hygienic cover for the mattresses.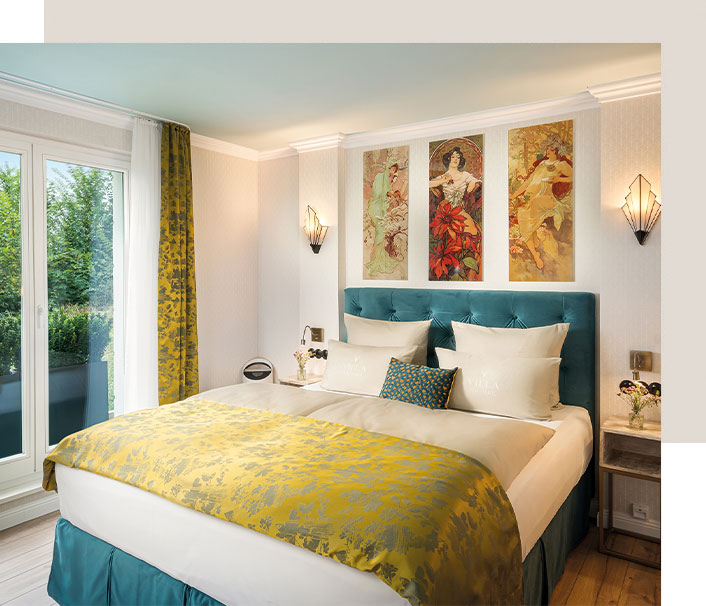 Steigenberger Grandhotel Handelshof

Leipzig
In addition to its 16 luxurious suites, the hotel which is located in a former trade fair building in the center of Leipzig also has over 160 modern, elegantly furnished rooms which, together with the Spa World Premium, guarantee an unforgettable stay. Box spring beds from our company ensure exclusive sleeping comfort, combined with a high-quality barrel-form pocket spring mattress and a comfortable cold foam topper ensure an exclusive sleeping comfort.